This bug is cool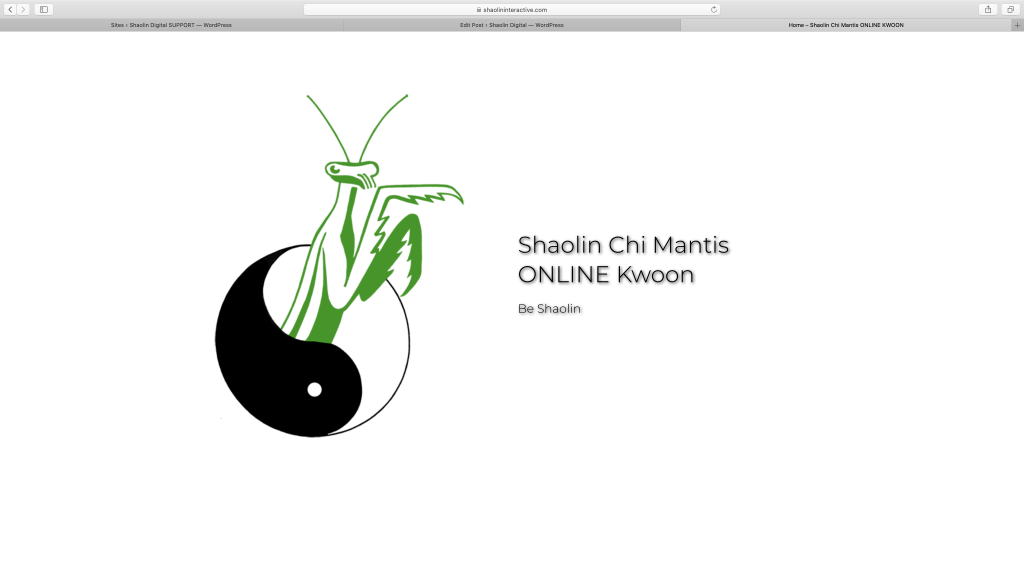 I've got some HUGE homepages on some websites.
The www.ShaolinKungFuBeginner.com website was original ONE LONG PAGE. Because I was using a template it had all kinds of anchors I had to find in the code and change to relative URLs… I think the site is kind of cool. Like I said, it was a template and I was using the template to inspire me. I'm not totally thrilled though, and look forward to redesigning it.
But this page, the Shaolin Chi Mantis ONLINE KWOON homepage… is beautifully simple. I still go, "ahhh…" when I see it.
Shaolin Chi Mantis is about improving lives. But it requires a lot of work.
I've got two schools that are easier, but just as good: Tai Chi Youth and Buddha Kung Fu.
So Shaolin Chi Mantis needs to just sell itself by word of mouth. Reputation. It was a "Closed-Door Kung Fu School" for twenty years. Invitation only.
Anyway. I hope you like this HOMEPAGE of Shaolin Chi Mantis Traditional Buddhist Kung Fu, Taoist Tai Chi Chuan and Confucian Strategy.