This is the first of four PROMO VIDEOS at YouTube to promote the FREE KUNG FU at the Shaolin Chi Mantis website: www.ShaolinKungFuBeginner.com
This website has two purposes. Obviously, it is a promotional website for Shaolin Chi Mantis Traditional Buddhist Kung Fu, Taoist Tai Chi Chuan & Confucian Strategy. We hope people will enjoy the classes and seek more traditional Shaolin Kung Fu from us. The first semester teaches the ENTIRE Yang Tai Chi Chuan Short Form of Shaolin Chi Mantis.
The 'real school' is at www.ShaolinInteractive.com
This is our official ONLINE KWOON for Shaolin Chi Mantis.
PURPOSE #2: Provide the public with a sample of traditional Shaolin Kung Fu.
www.ShaolinKungFuBeginner.com is FREE SHAOLIN KUNG FU.
The sight is launched this month with five free class videos from Shaolin Chi Mantis.
These five free Shaolin Kung Fu classes are the actual videos from the ONLINE KWOON at www.ShaolinInteractive.com (You'll take them again when you join the official Shaolin Chi Mantis school.)
Corona Virus Lockdown Physical Fitness Program?
The Covid-19 virus has created a problem for people of the world to stay physically fit. There are many exercise programs people can enroll in, presumably. We hope this FREE KUNG FU will provide a basic need for people worldwide, or at least who can understand the English speaking instructor, Buddha Zhen.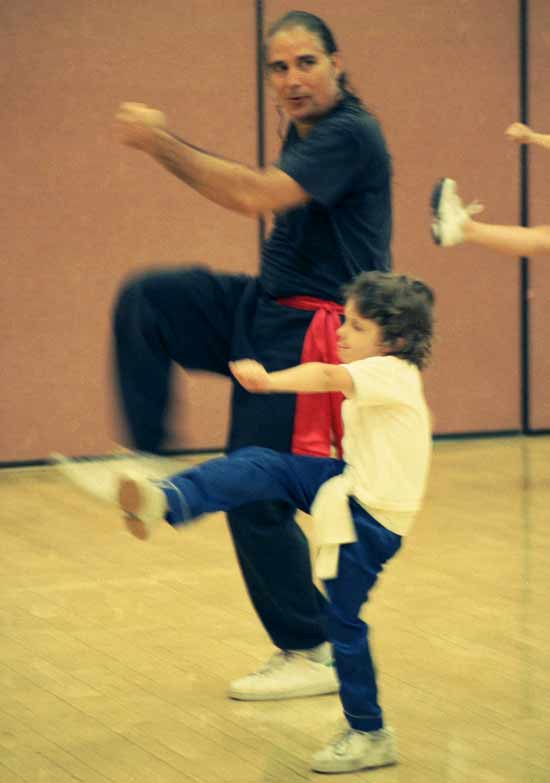 "Just use these free class videos to get some exercise. There's also some basic yoga and aerobics–so people should be able to get a minimal workout."
Buddha Zhen believes that exercise that makes you sweat raises the body temperature for a brief "fever" that is healthy in killing viruses trying to take root. So perhaps this workout will also benefit people in raising their resistance to disease or combating any viral infection they may be dealing with.
We hope these classes are beneficial to all who participate in them.
FREE KUNG FU CLASSES: www.ShaolinKungFuBeginner.com
—BOOK: Tai Chi Beginner –
Author: Zhen Shen Lang, "Spirit Wolf of Truth," (Buddha Zhen), Richard Del Connor
Orator: Read by Buddha Zhen
Book Version: Second Edition Published 1997
Publisher: Shaolin Communications
Available at: BuddhaKungFu.com/books
—BLOG: Buddha Z (and Buddha Zhen DAILY TAOIST in 2020)
http://www.BuddhaZ.com
—OFFICIAL WEBSITE: Shaolin Chi Mantis
http://www.ShaolinChiMantis.com
—Shaolin Chi Mantis ONLINE KWOON: (school)
http://www.ShaolinInteractive.com