Buddha Zhen (pronounced "Jen") in his second episode of reading from his TAI CHI BEGINNER book he wrote and published. The first copies of Tai Chi Beginner were printed on a Maximum Security Prison's printer in 1992 where he was teaching the prisoners this same Tai Chi Chuan program.
Table of Contents = Tai Chi Course Overview
Buddha Zhen reads the "TABLE OF CONTENTS" to provide a summary of the first semester of Shaolin Chi Mantis Traditional Buddhist Kung Fu and Taoist Tai Chi Chuan. Buddha Zhen says that shyness is a disease. This Tai Chi Beginner program has been proven in a maximum security prison, several rehabilitation centers, elementary schools, a middle school, two high schools, many parks, several churches, Salt Lake City Continuing Education programs, YWCA, YMCA (several), Salt Lake City Parks & recreation, and as a contracted program instructor for the Los Angeles Parks & Recreation Department.
This first Tai Chi Chuan course semester will read out loud in class this entire book, TAI CHI BEGINNER by Buddha Zhen (Richard Del Connor). This student manual will guide the student in 16 chapters which learning the 16 sections this Yang Tai Chi Chuan form is divided into.
Be a Real Jedi Hero and Learn Tai Chi Chuan
Buddha Zhen is looking for heroes and warriors seeking a nonviolent yet deadly martial art with philosphy, spirituality, science, and a Buddhist lifestyle. What is a Buddhist lifestyle? Compassion. Compassion towards yourself is the foundation and basis of all the compassion you are capable of. This Shaolin Chi Mantis BEGINNER PROGRAM is intended to be a "Tai Chi Path." You can be a member of any other religion.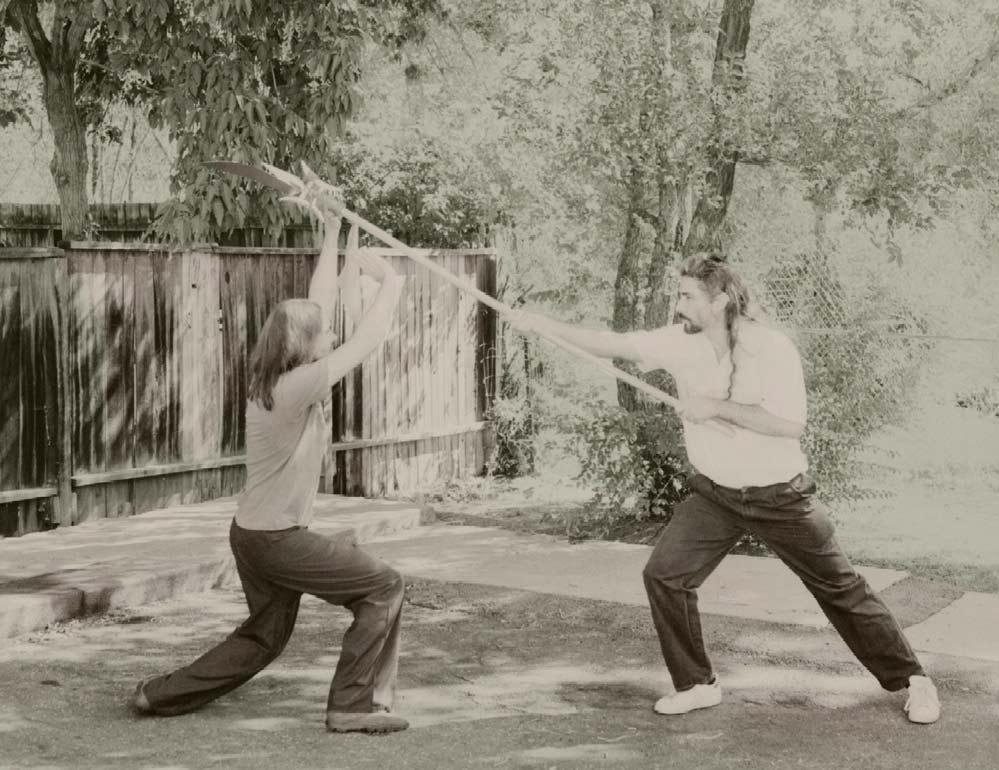 There are no Gods in Shaolin Chi Mantis — not even the Original Buddha is revered as a God. But we revere him. Buddha Zhen says that by teaching this Tai Chi program he changes lives to improve lives… "And that's worth a lot more than money."
Before the Covid-19 "Shelter in Place" lifestyle Buddha Zhen charged $75 an hour for a PRIVATE LESSON. Buddha Zhen says he has been studying the how-to videos and will be ZOOM meeting with students to give criticism in 'real time.'
—BOOK: Tai Chi Beginner –
Author: Zhen Shen Lang, "Spirit Wolf of Truth," (Buddha Zhen), Richard Del Connor
Orator: Read by Buddha Zhen
Book Version: Second Edition Published 1997
Publisher: Shaolin Communications
Available at: BuddhaKungFu.com/books
—BLOG: Buddha Z (and Buddha Zhen DAILY TAOIST in 2020)
http://www.BuddhaZ.com
—OFFICIAL WEBSITE: Shaolin Chi Mantis
http://www.ShaolinChiMantis.com
—Shaolin Chi Mantis ONLINE KWOON: (school)
http://www.ShaolinInteractive.com