Here's a chance to TEST your PHYSICAL FITNESS.
Try out these 5 FREE Kung Fu classes at www.ShaolinKungFuBeginner.com
If these are too difficult, at least you gave it a try. Now you have an idea about what Northern Shaolin Kung Fu is. There are very few instructors of Northern Shaolin Kung Fu so there are not many opportunities for people to even sample some Shaolin martial arts.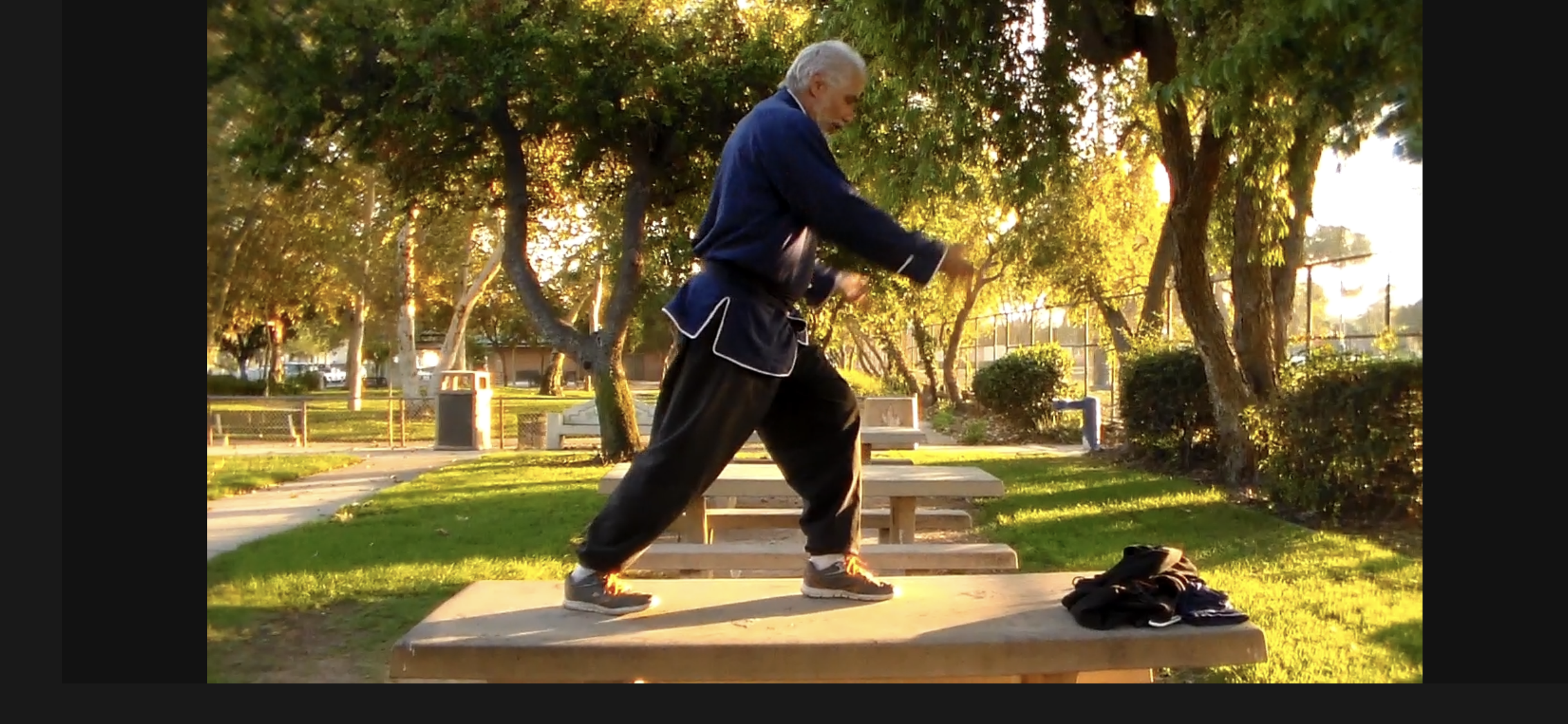 This entire Shaolin Chi Mantis BEGINNER PROGRAM is about 180 videos, usually 3 videos per week. We recommend you practice each class AGAIN the next day before attending the next class. There are at least 80 videos in each belt rank bringing the cost to about $3.75 per class video.
Measure Your Physical Fitness
With these first 5 Shaolin Kung Fu videos you can measure yourself. This should be very easy.
Each belt rank is one fee for one year of classes. Go at your pace, but follow instructions. Each belt rank fee includes all monthly testing fees and final belt test fees and the new sash and certificate. A black Chinese Kung Fu uniform is included in the first WHITE SASH belt rank level. Check in advance for other uniform colors that may be available for later belt ranks. Short-sleeved and long-sleeved Shaolin Chi Mantis school workout shirts are also included with each belt rank plus all required bookwork and music.
If you want more Shaolin Kung Fu go to the Shaolin Chi Mantis ONLINE KWOON at:
http://www.ShaolinInteractive.com
See you there!